Magazine now under the editorship of Dave Seaman, and the DMC Chart is gone in favour of some fashion pages as the magazine seems to be embracing it's lifestyle niche. Presumably the DMC Updates had the main charts but there's enough stuff in the pages to mine.
Below is from the flavors (sic) section, a profile of one Andy Weatherall. And another in a line of regrettable haircuts I would wager. The Bocca Juniors track referenced is presumably Raise, which is one of my mostest favourite tracks of this era.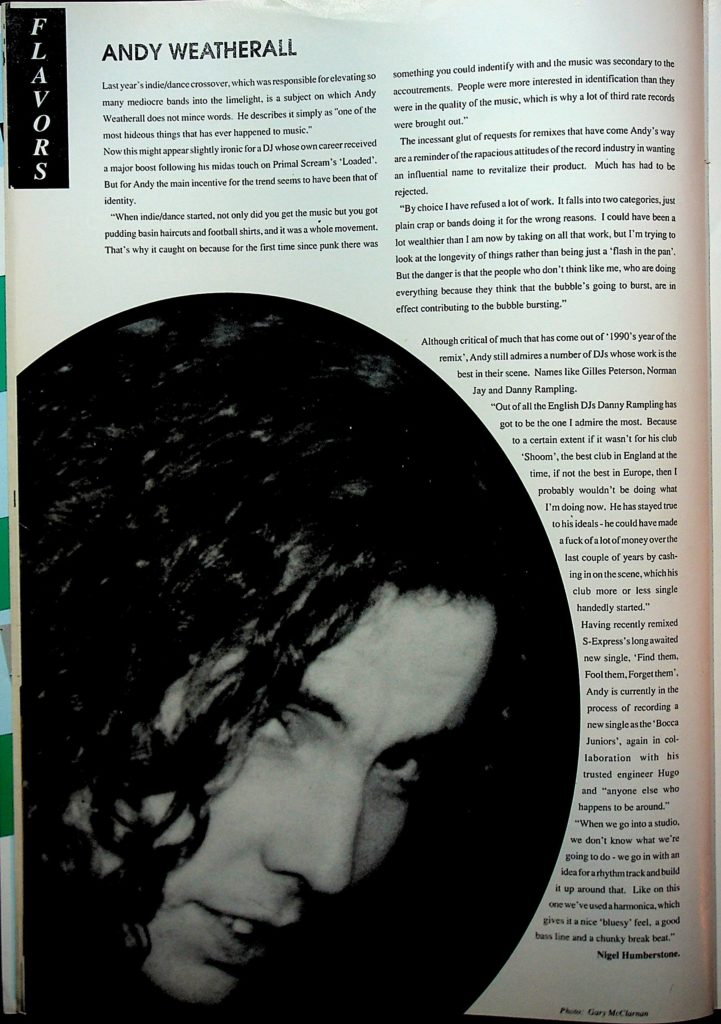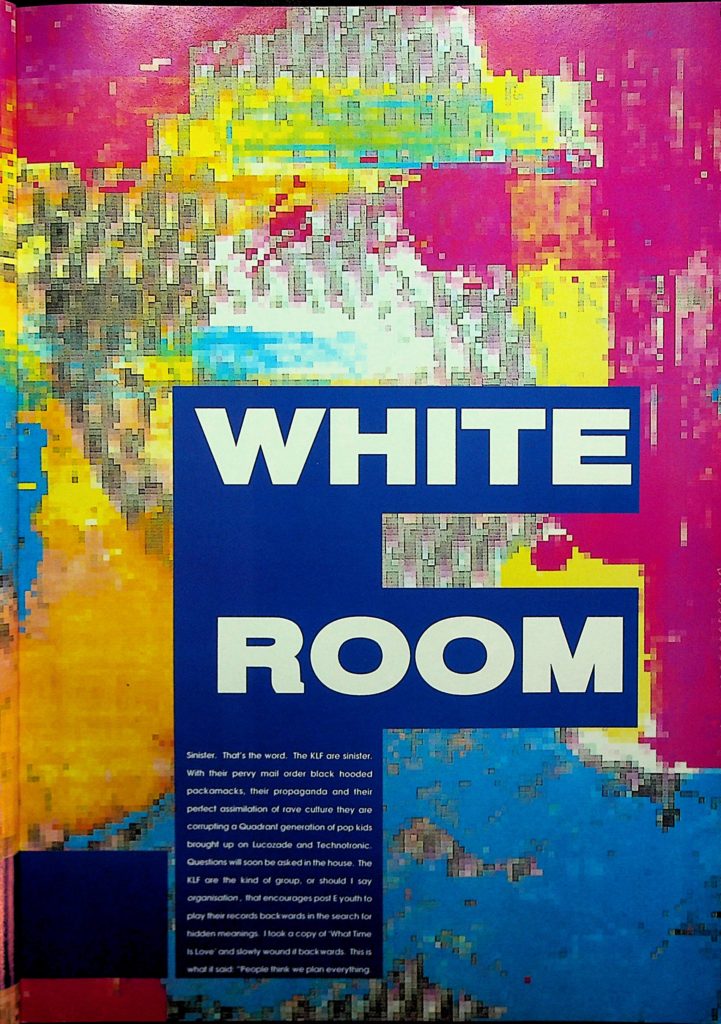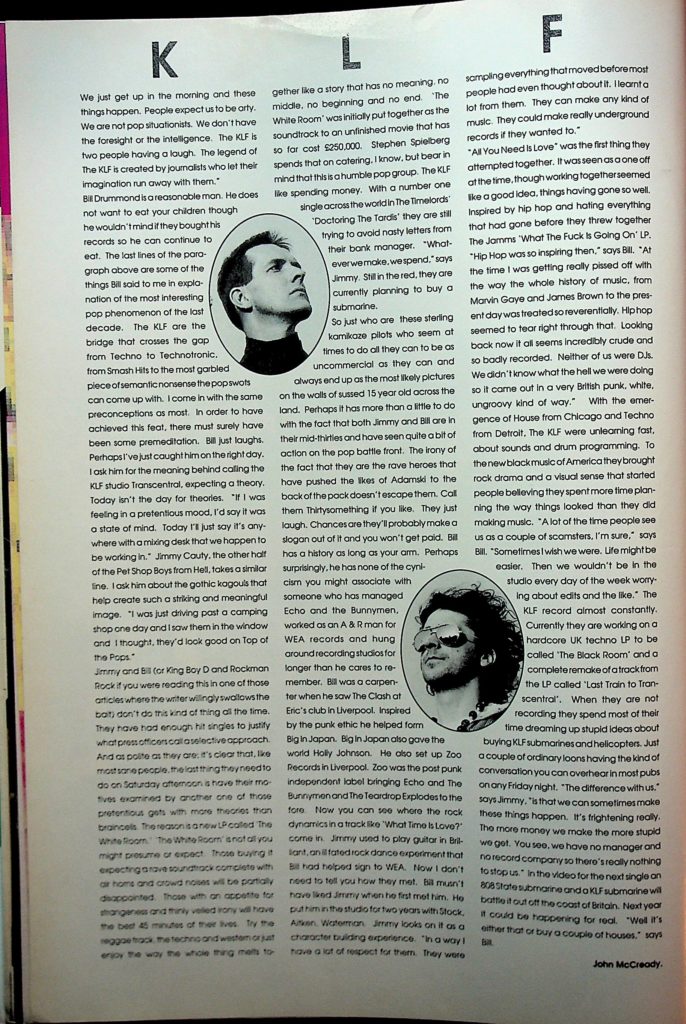 The Black Room mentioned here is an early incarnation as it's described as Hardcore Techno, iirc this idea went through a couple of versions before Extreme Noise Terror get involved. The overhaul of Last Train to Trancentral presumably is the Live From The Lost Continent mix. I think the 808 State Submarine might have appeared in the "This is not what the KLF is about" video segment which was on the Stadium House trilogy videotape.
If I'm to be honest, I'm just here for DJ H ft. Stefy, but this is a pretty fun house chart. And yes that's Apollo 440's Lolita mentioned. It did kick.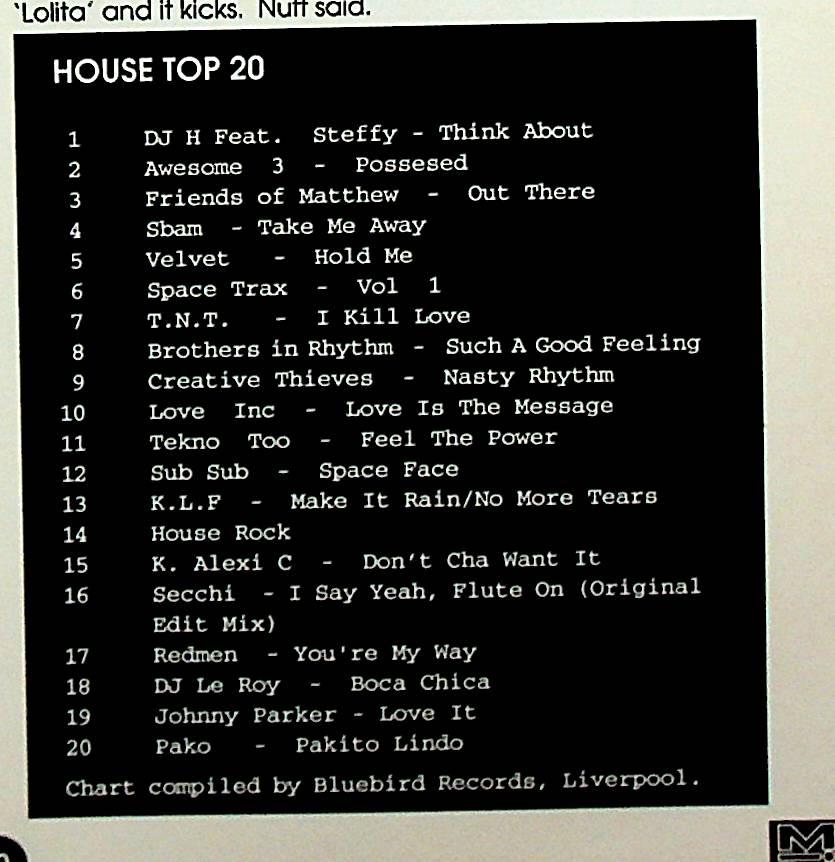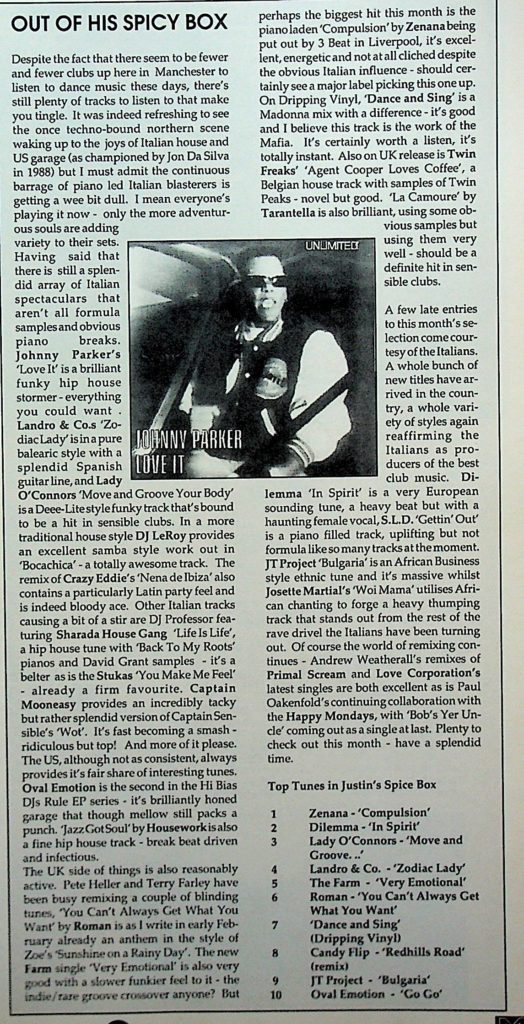 I'm only really posting Justin Robertson's chart and (spicy) box out from this month to highlight this version of Captain Sensible's Wot by uh, Captain Mooneasy. It's like Scooter went back in time, and it's quite charming and somehow dafter than the original.
Indie Stuff still going strong. Or strung, if you look too closely.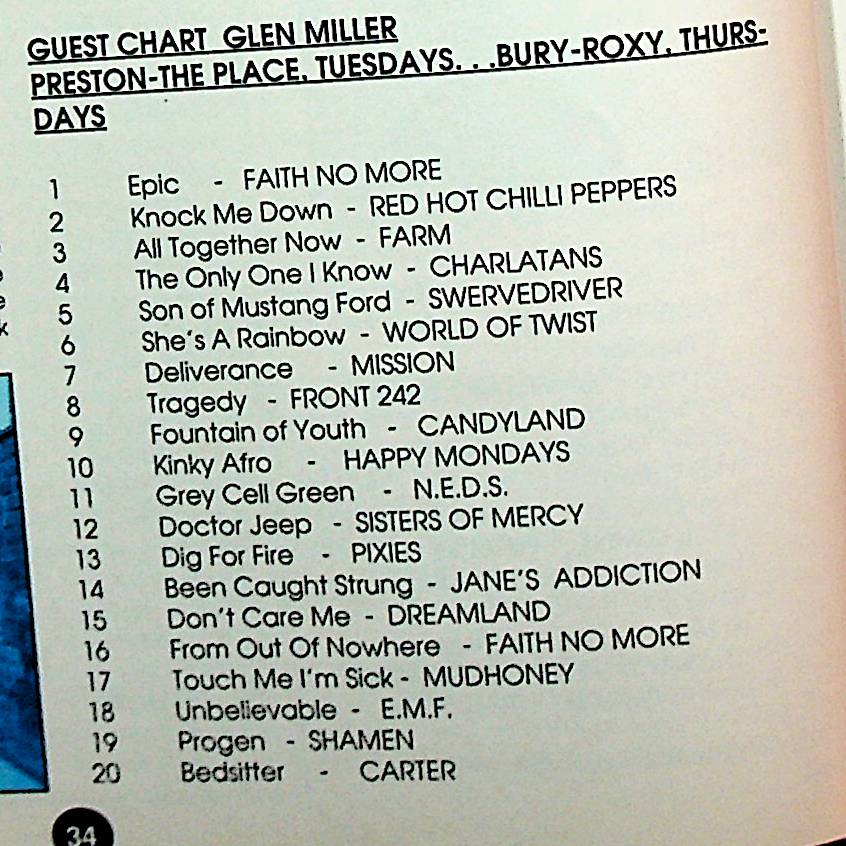 And in lifestyle features, some stuff about videogames, let's have a look.
Oh. Oh no. Let's get back to the music.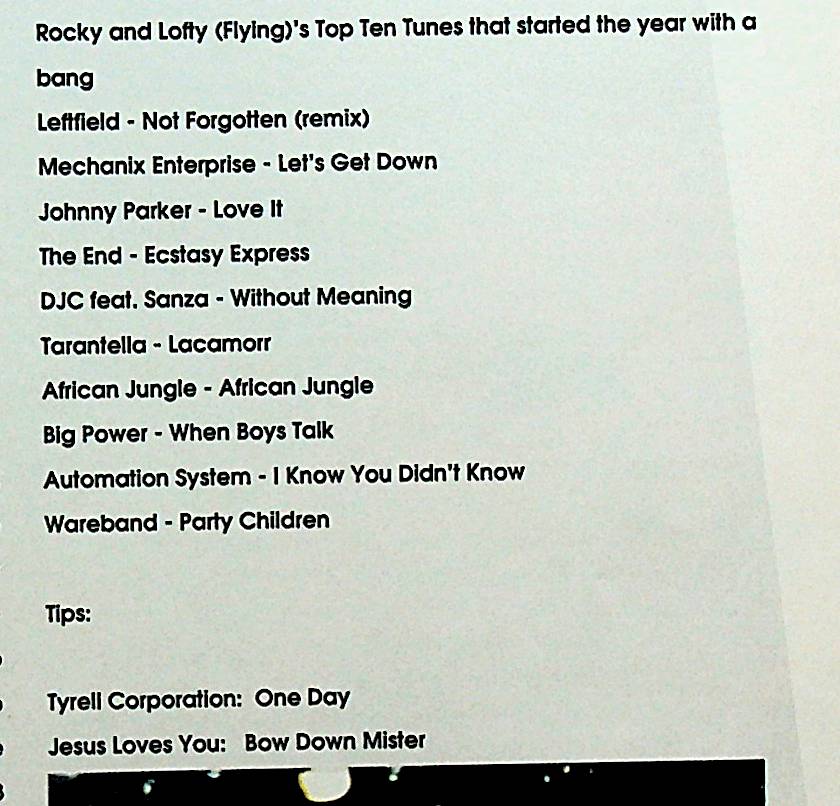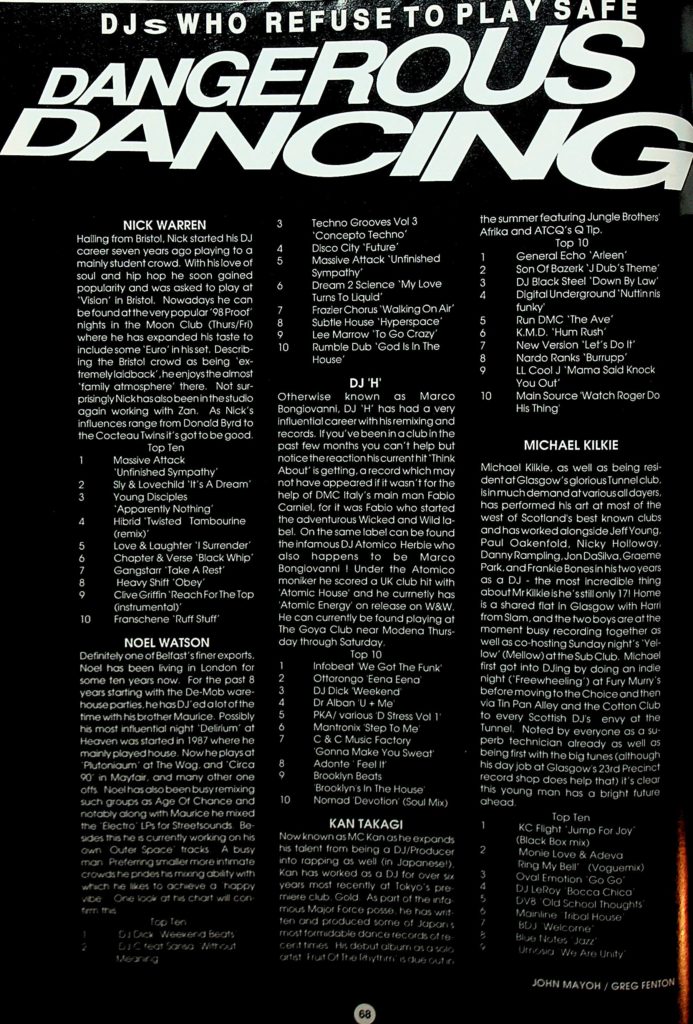 Could have on for ages with the Italian stuff at the end but that's for another session.
Tracklist for today follows:
World of Twist – She's a Rainbow (Left Hand Blue Mix)
DJ Dick – Weekend (Prelude)
DJ H feat Stefy – Think About
Sub Sub – Space Face
Johnny Parker – Love It
Leftfield – Not Forgotten (Hard Hands Mix)
Apollo 440 – Lolita
Johnny Parker – Love It Forever (The Rude Instrumental)
Wareband – Party Children
Pako – Pakito Lindo (Pako Version)
Zenana – Compulsion
Friends Of Matthew – Out There (Raw Mix)
DJ Dick – Weekend (Club Mix)
Jesus Loves You – Bow Down Mister (The Grid's Floatation In The Ganges Mix)