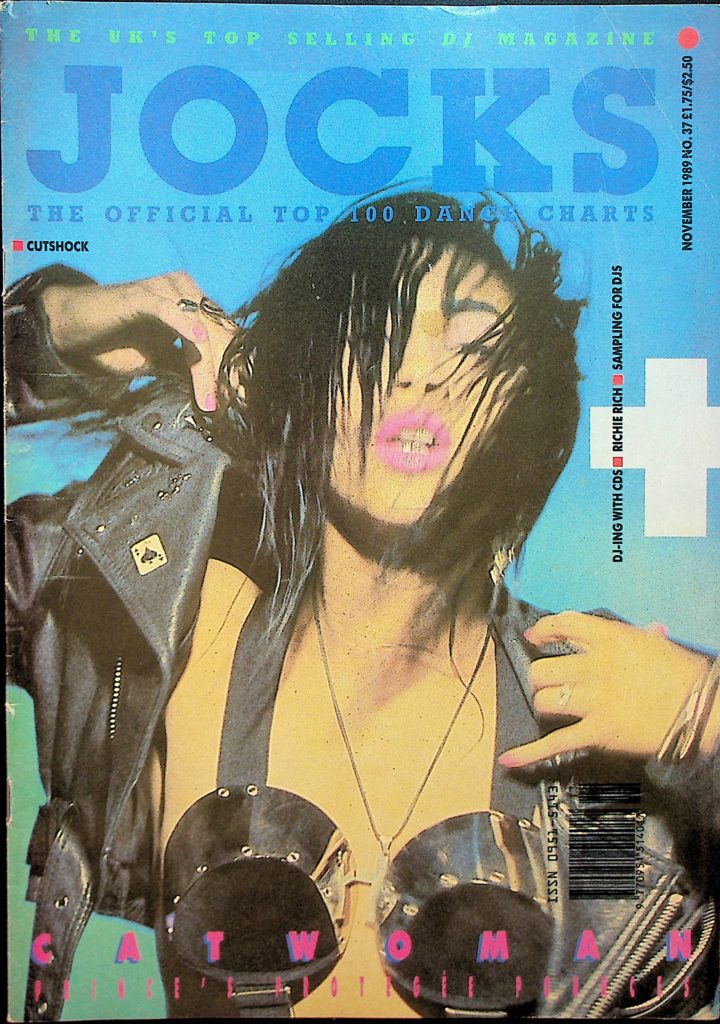 Friend of Prince, Catherine "Cat" Glover on the cover there, although I thought it may have been the Black Box fronting, non English speaking model from Guadeloupe instead at first. (She is mentioned later on, which is the only reason I know her name.)
Paul Oakenfold complaining about Batman here, more specifically about there being two different soundtracks, one Elfman and one Prince, and worrying one might be considered a social outcast for not seeing the movie.
Well.
Chris Mellor's Euro Dance Chart follows a little later, some tracks from that later. Nice to see the Sueno album mentioned, I remember getting that in 23rd Precinct. Loletta Holloway having a bit of an understandable moan about Black Box here, and Alan Jones calling out Chris about the Lambada after Chris slagged it off a bit in the previous month.
No chart inspired mix here, just this one based on the Eurochart above but by his time in 1989 most of these tracks would be blaring out of radios or cars. Maybe not so likely with the Euro tracks, by this point in time Europe has gone full blown Piano crazy. Also, very loud unconvincing orgasms.
Main chart above, specialist charts this time are a bit, well, dull, other than maybe the House Chart from Black Market. Bit of a typo at the number one spot with Latin Cream though.