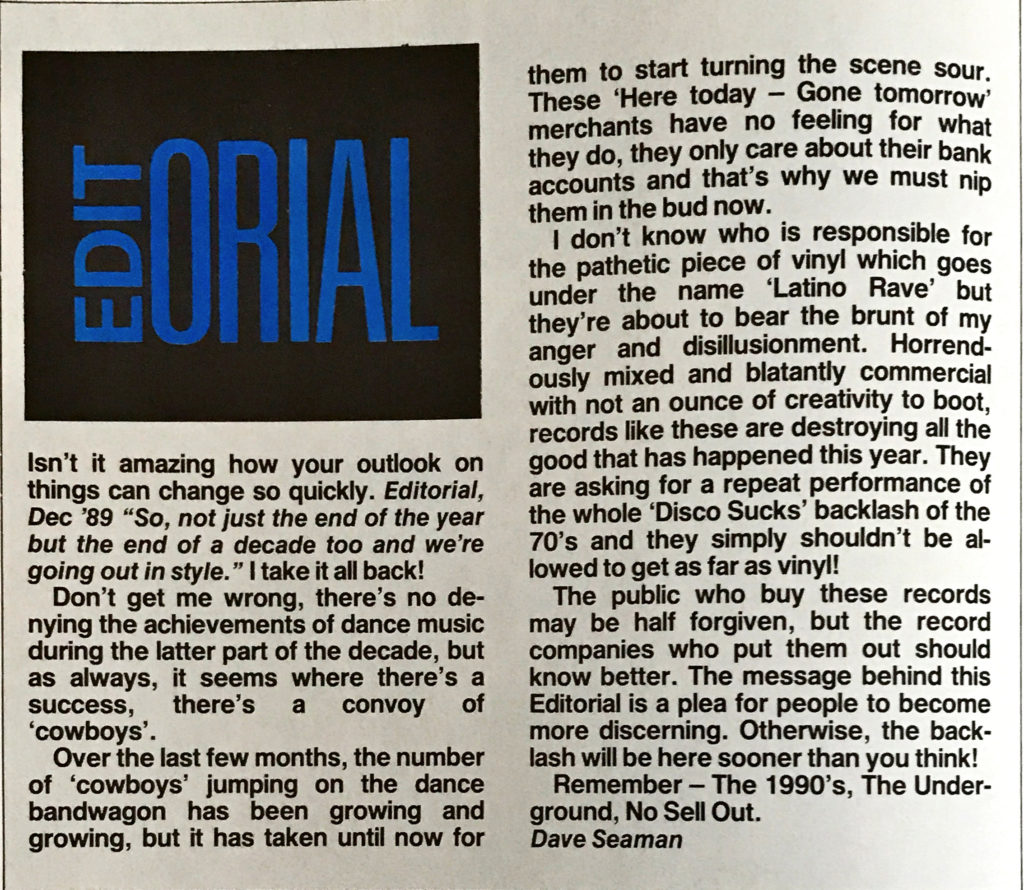 Dave Seaman in the editors chair here and off on one about Latino Rave, which I am assuming is the Deep Heat 89 mix. According to discogs this seems to have been mixed by The Wing Command, who consist of members Thomas De Quincey & Manuella Kamosi, and are better known as Jo Bogaert & Ya Kid K respectively.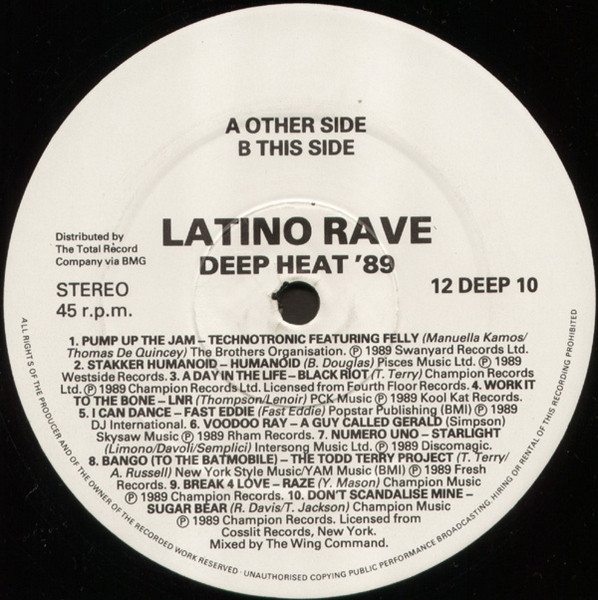 And here they are mentioned later in the magazine!
The Wing Command team seems to have been an alias that was re-used for Deep Heat 6's 12″ spin-off, this time the members were Nick Titchener & Colin Peter, who seem to have been behind the scenes for Divine and Nick was somehow involved in the vocals for the rap version of the theme from the Prisoner. Yes, I know, there's a sentence that shouldn't exist.
In researching this it seems that the actor who played Divine, Harris Glen Milstead was supposed to play two characters in the 1980's sitcom "Married… With Children", but died very shortly before filming was scheduled and there's an anecdote I'd hope to be true on discogs.

On with the show, I didn't remember Danny Rampling remixing Love Shack.
Not really sure if anyone else does either, it's not really notable.
Kind of starts getting interesting towards the end, but also smacks a bit of let's get someone in the UK to remix it but not too drastically.
Coldcut's album here presumably is Some Like It Cold, with tracks like the French Kiss / Sueno Latino-ish "Mi Sueno", this was followed by the comparatively commercial Philosophy (although it did bring the Irresistible Force's remix of Autumn Leaves so not all bad), then back to club-ish sounds with their own label Ninja Tune.
Disappointingly I cannot seem to find any evidence of the Smith & Mighty remixes of Electribe 101 – Talking With Myself but there were remixes by Mr. Fingers & Blacksmith so I am assuming some miscommunication. Will try to post these at some point between now and the end of time. Some interesting mis-spellings in the House Top 15 here, not entirely unsurprising as this was a time of white labels and scribbled promos spoken of in hushed tones. Song for Denise is the odd one out here as it's a hi-nrg thing from 1985 and rubbing shoulders with Renegade Soundwave.
And here's MC Juice – Living A White Lie, an early Production House, uh, production.
From the Alternative pages, Finitribe, Soho, Mudhoney, Stone Roses, Jesus & Mary Chain awkwardly jostling for column inches (and Info Freako somehow credited to Diesel Park West and not Jesus Jones) there's some mention of Dave Ball / Richard Norris' – The Grid with their 1989 promo On The Grid, a cover of the Lime track.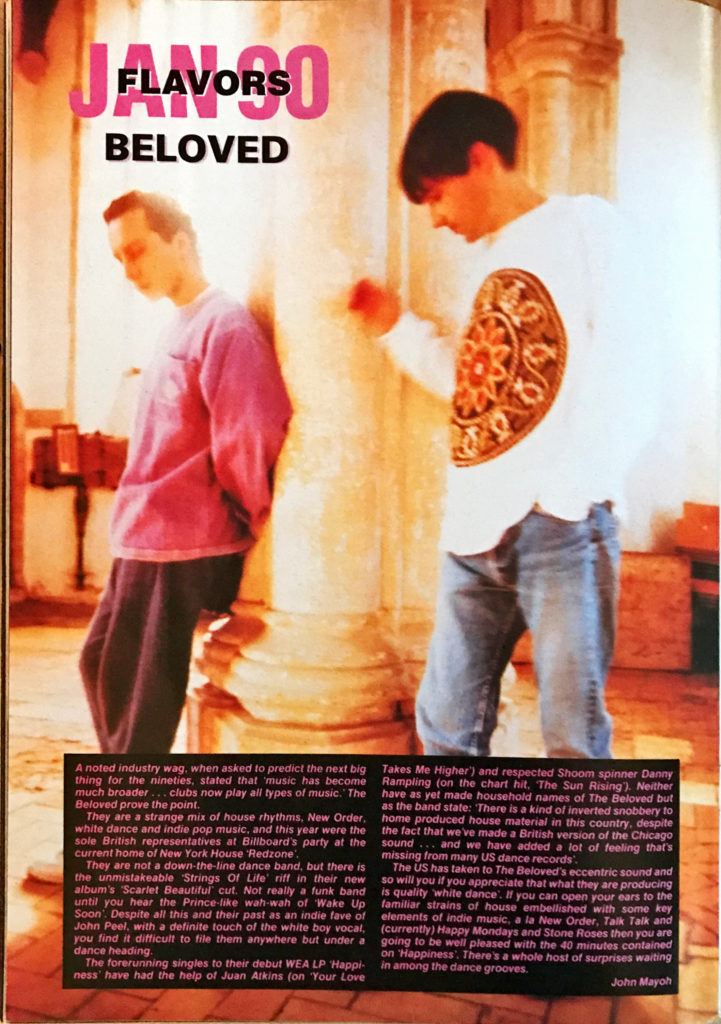 Slightly bewildering Ian Gibson cartoon, it's in the context of a larger retrospective of the 80s, but, you know, there were other fashions and movements in that decade.
Wouldn't be a post from me without a dodgy Oakenfold.
And finally, an ambient article: