Another Birthday issue. I would have been 9 on this date.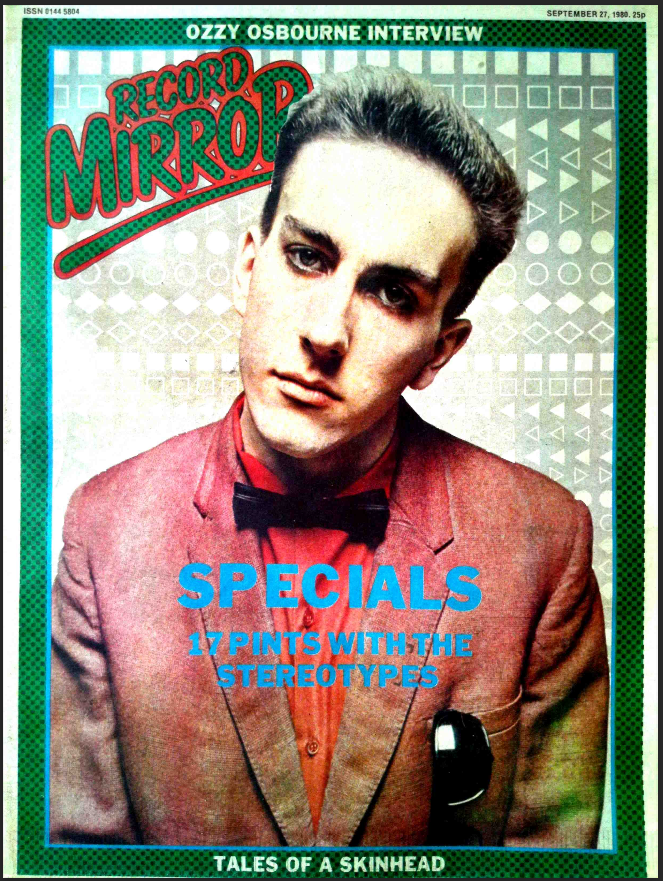 (Full issue available at World Radio History)
Thematically appropriate to a recent post this was listed in the single reviews by Blood Donor – Doctor ?
And thanks to the kindness of a stranger at youtube, there's audio. Albeit attached to a video of the Twelfth Doctor. Looks a bit blurry, but Matt Smith manages to look a bit out of focus any time he's in front of a camera somehow.
And embedded here just in case it goes missing at youtube at some point.
Muscially, what's the mood of the country and of the paper?
Hawkwind & Tygers of Pan Tang heading up the listings, Hawkwind are a perennial feature but I've never heard of the Tygers until today. I doubt I'm missing out, otherwise Echo & The Bunnymen & Killing Joke are encouraging to see listed. Most of the rest lost to time.
On the following page, an Our Price chart.
Our Price's chart was a made up one iirc, we'll see the official charts later but notable to see here are the Fame soundtrack & the Dead Kennedys, both of which would show up again in the near future. Fame leading to a mediocre TV series and DKs to controvery.
Paul would have been somewhat of a pioneer here, although a 1980s Philips would probably have been a V2000 model with little content available. Organised video rental would have been around in workplaces shortly so everyone could watch E.T. and Porkys in "recorded in a cinema o vision" at their uncles house long before a UK cinematic release. Not to mention the "adult" content which was far more explicit than was allowed in UK cinemas. You could see it going in *and* going off.
Each city/town would have had at least one video rental place such as Ritz Video, or Carvill & Arcari.
Ritz was bought out by Blockbuster in oh, 1995? Carvill & Arcari still seems to be in rude health in Renfrew somehow.
Those are some mobile disco back of the van looking turntables, can't imagine they're best in class audiably.
Anyway, charts:
(No more music this time, just trying to get back into the saddle of writing. And the music of this era is a bit boring.)